10/31/2023 07:00 AM Central
Dr. Robyn Croutch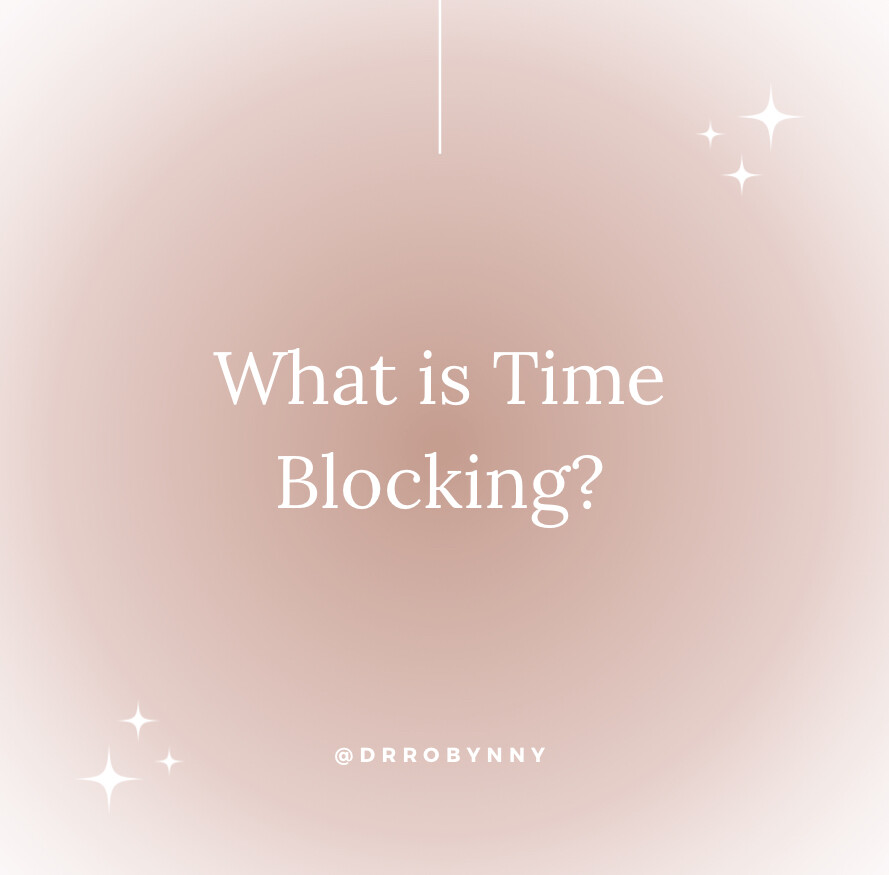 Focus tip of the day! Time blocking. Time blocking is a great way for you to become focused and efficient at your to-do list.
Time blocking is a method where you split your day into blocks of time. You dedicate each block to a task. The blocks can be your choice of whether they are hour long, half an hour, 10 mins, or a mix! It's up to you and totally customizable. Whatever works for your schedule and each day can also be different. Maybe one day you need hour blocks and the next day you need to use 10 minute blocks.
Here's how it looks as an example…
8:00 - 8:30 -- breakfast
8:30 - 9:00 -- exercise
9:00 - 10:00 -- house tidy up
10:00 - 10:30 -- check and respond to emails
And so on! Each time block of your day is 'planned' out so you are organized and centralized. No more searching for those random post-it notes and forgetting important appointments!
Give it a shot this week and let me know how it goes!
Psst! This is also a topic that we dive deeper into in my 5 Factor Focus course!
Follow me in Instagram @drrobynny