11/14/2023 06:00 AM Central
Dr. Robyn Croutch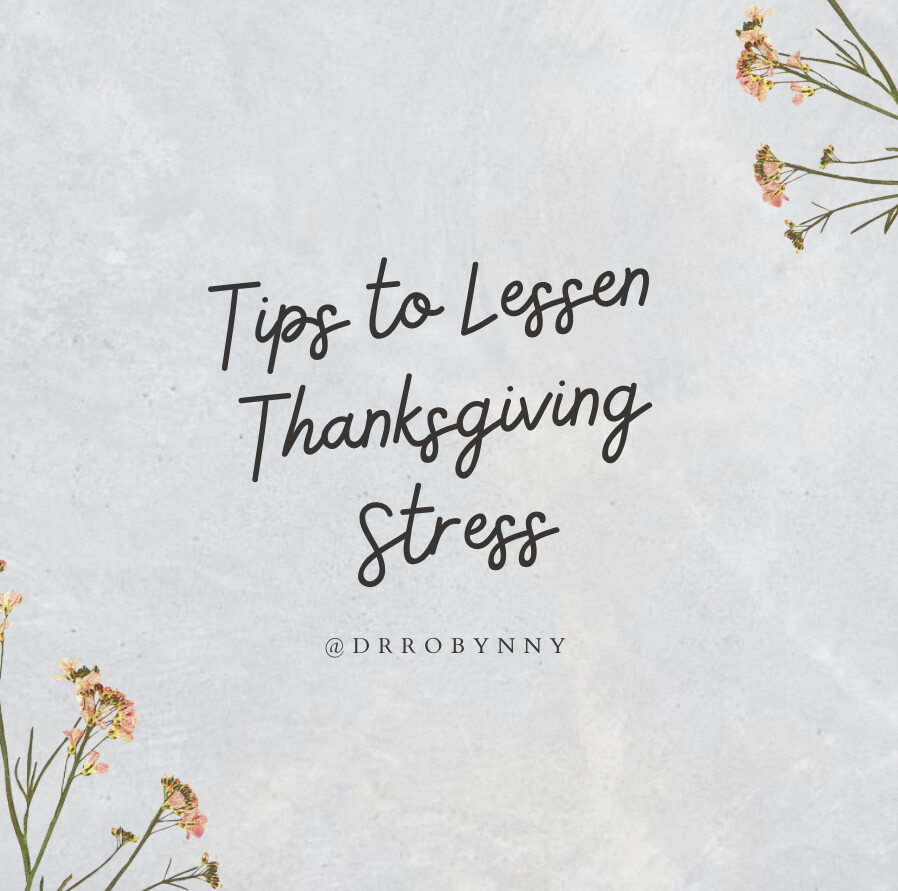 Are you cooking this Thanksgiving or are you going to another's house?
If you are cooking, then this can be *stressful*! I'd like to share some tips that can hopefully lessen this stress for you.
1. Keep it simple. I know you probably have seen many extravagant tables that are garnished with the most beautiful meals but yours doesn't need to be that fancy! Thanksgiving is about coming together and enjoying the company of others. Stick to your tried and true recipes, throw a tablecloth on the table and relax and enjoy the day.
2. Make a menu and make a list. You can write out your menu then write down everything you need! This should save the stress of running out of anything and/or making a million last minute grocery store runs. One thing I always forget is spices! Check your spices and make a note of any that are running low.
3. Delegate. YOU do not need to be the one who does EVERYTHING. Get the kids involved, get the spouse involved. If you are hosting other guests, ask them to bring a dish! If everyone contributes then that less you have to worry about and cook. I've found that your guests truly don't mind to do this and even more, they WANT to help.
4. Prep what you can. Do all your peeling, chopping, etc beforehand so on Thanksgiving day you can put it together and into the oven.
How does cooking Thanksgiving look for you? A chaotic mess or calm and collected?
Follow me in Instagram @drrobynny