11/29/2021 12:00 PM Central
Dr. Robyn Croutch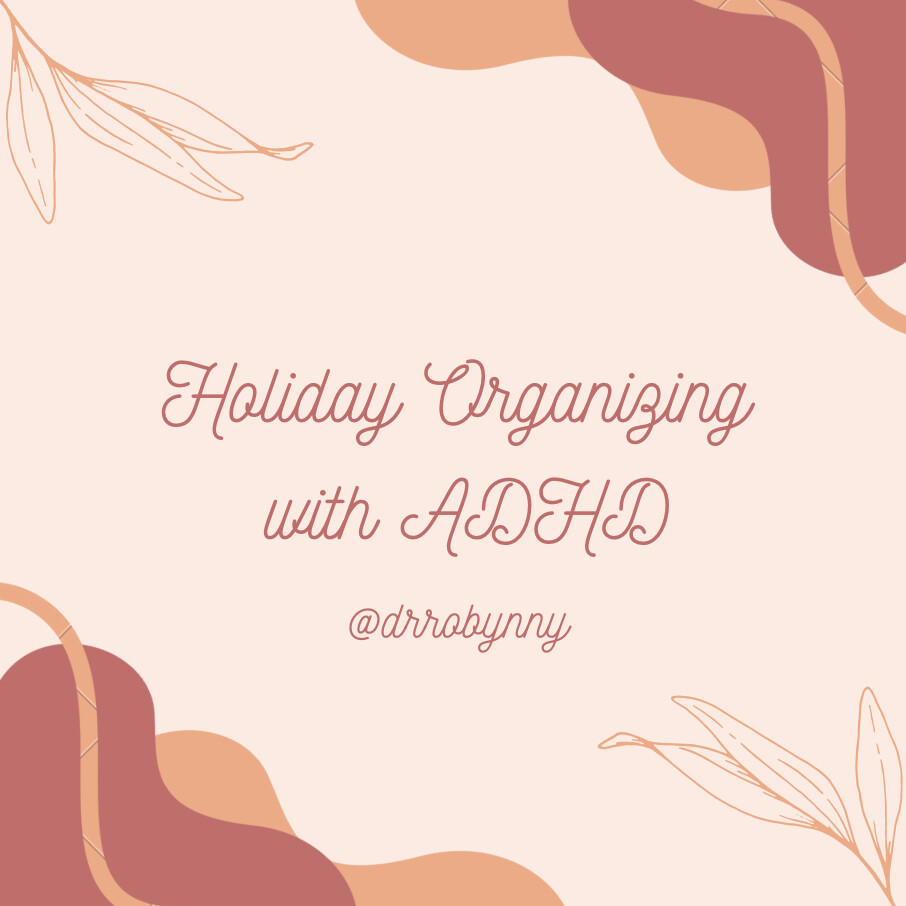 The holidays are coming! Every year, I see a bunch of unlabeled totes, with a mix of decor and vow to organize it. Then I think the same thing next year. And the next year.

I love seeing things with labels and clearly marked. It is SO helpful when I can quickly get something due to this system.

But to start it. That's the hard part!

Make sure you have enough totes that you can separate things. This year I had fall mixed with winter and seeing winter stuff out but not hanging up cluttered my brain! Ah!

I got a fall only tote. When I took down all my fall decor, I put in the tote AND labeled it. All at once.

Get your labels out before you pack! Or it'll be too easy to push it off with "I'll do that tomorrow" "I'll do that later"

Are your holiday decor totes organized or a mess?
Follow me in Instagram @drrobynny