Jul 18, 2022 01:40 PM Central
Dr. Robyn Croutch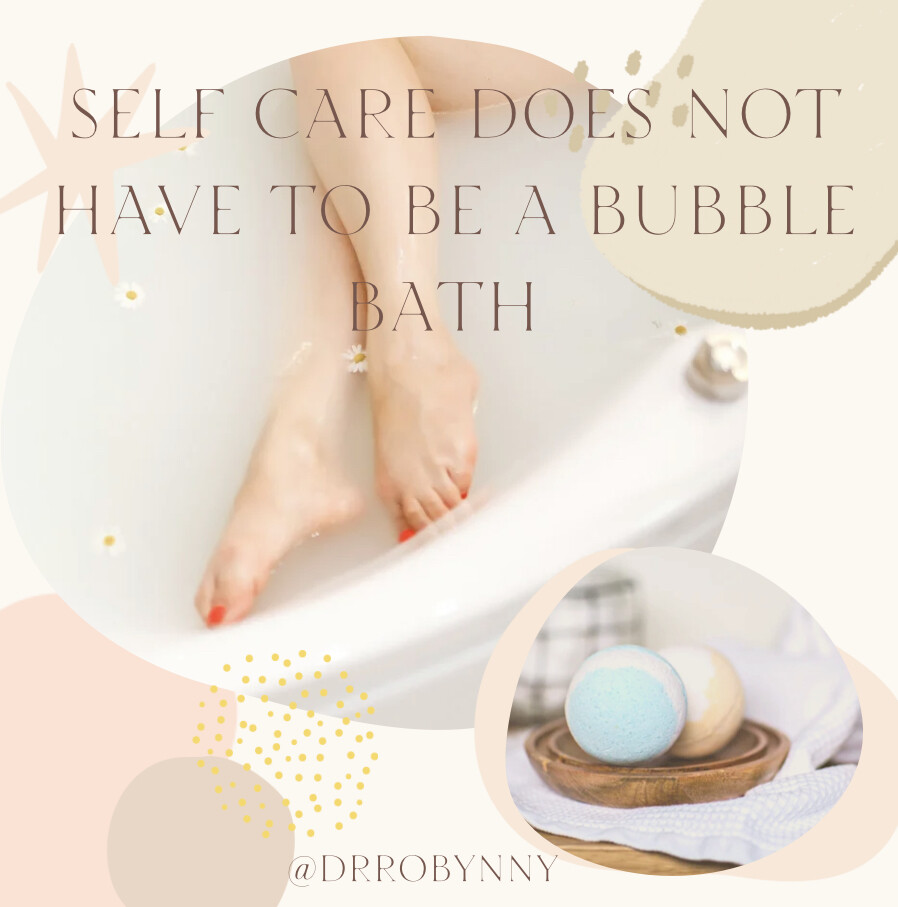 Hey hey! Last week was so busy in my personal life and the rest of the month is just as busy! I thought I would start this month to discuss some helpful self care tips so you don't go crazy.
Self care does not have to be a bubble bath. It can be anything that you enjoy and brings you peace. ADHD folks can have a hard time putting themselves first but when we do, it helps manage stress greatly!
When to do self care?
- do it first thing in the morning if you are the type who SAYS they will practice self care but then forget
- do it last thing before you go to sleep if you are the type who struggles with winding down
- do it when you can if you are the type who's days are wildly unpredictable
- do it anytime you start to feel frazzled
Even 2-3 minutes of some deep breathing can work wonders. You don't need 20+ mins! I know that chunk of time can be difficult to find some days.
My self care changes based off what is going on in my life. Sometimes it's a bath, sometimes it's a walk outside, and sometimes it's 3 minutes before I go to sleep where I focus on my breathing.
What do you like to do for self care?
Follow me in Instagram @drrobynny