01/17/2023 08:00 AM Central
Dr. Robyn Croutch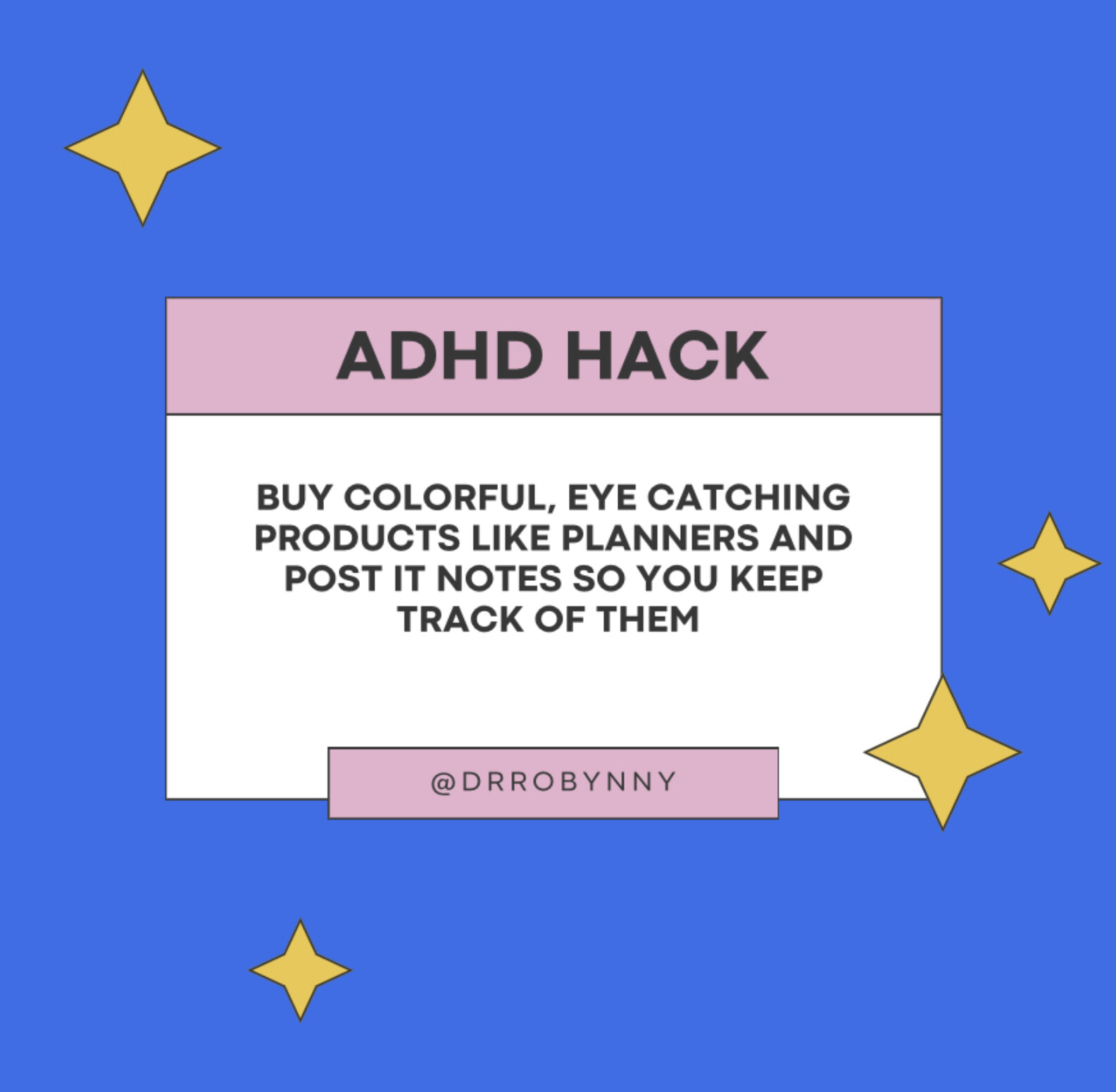 A fun little hack for you today!
When buying products, such as post it notes or a planner, make it eye catching and bright!
It'll be hard to lose and not see that giant hot pink planner rather than a small black one.
Make it fun for you!
Follow me in Instagram @drrobynny