07/11/2023 07:00 AM Central
Dr. Robyn Croutch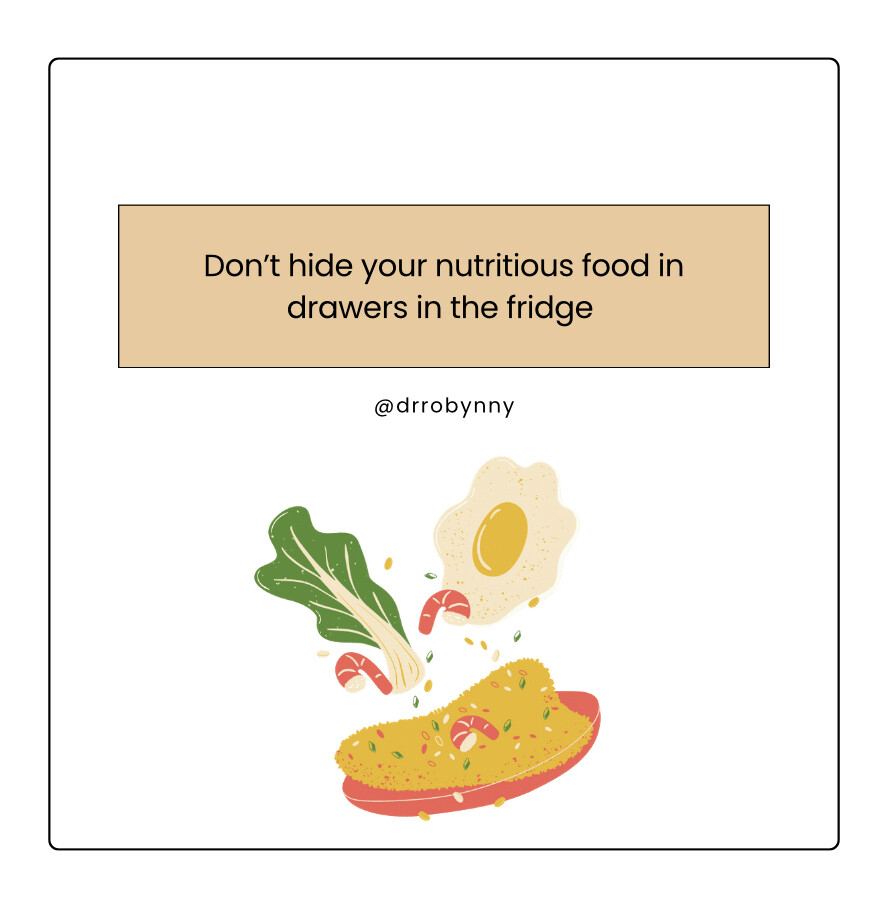 We all want to eat healthier, right?
We buy the food, we put the fruits in the crisper drawer, the veggies in the other drawer, then at the end of the week… do you throw it away because they went bad? Even I'm guilty of this sometimes!
Here's a hint. Don't hide your most nutritious food! Put them out in the open in your fridge (they'll be okay). Next time you open the door to get a snack, they are right there in front of you!
Do you tend to hide your nutritious food?
Follow me in Instagram @drrobynny