Aug 10, 2021 10:22 AM Central
Dr. Robyn Croutch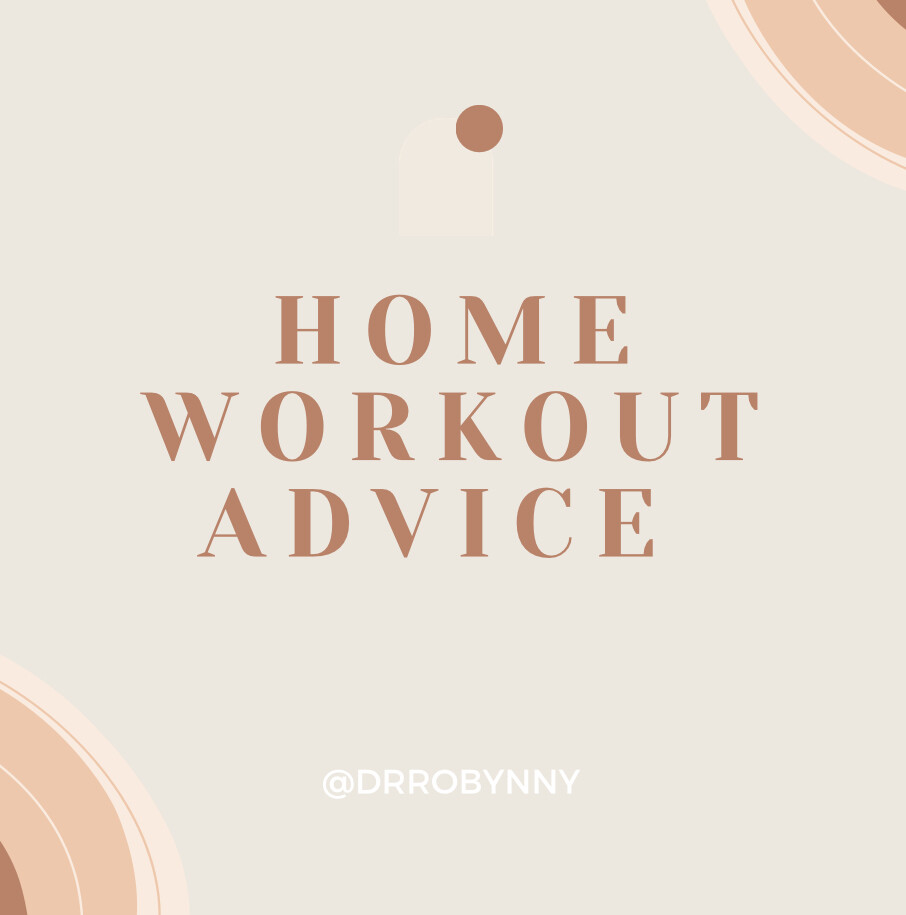 Even though gyms have opened back up, I know some of you still like to work out at home. Or maybe it's your only option! Working out at home is HARD. The kids need you, maybe your husband needs you, the phone is ringing... the worst for us squirrel brains! So here are my top 5 tips to make it work.

- Pretend like you are at gym: when you think you are at the gym and do the stuff you would normally do at the gym then it can be a bit easier. For example, pack your gym bag. Get your water bottle and your clothes all ready beforehand.

- Have a childcare plan: You can't take the kids to the gym (or you put them in the childcare AT the gym) so apply the same thought to your home gym. Try to plan your workout either during nap time or when your husband is home and can watch them.

- Have a place to put your phone so you aren't tempted to check: Our phones are so distracting! Silence your phone, airplane mode your phone or put it somewhere (in the bathroom maybe or even under your bed😂) so that you aren't tempted to go check it when you get a text, then you go on Facebook then you remember you need something from the grocery store… just put it away!

- Schedule your workout: put the workout into your schedule. It's an appointment that you made with yourself and shouldn't be moved around. Make sure it's scheduled at a time that makes sense! If you know your hit a 3pm slump and need a nap, don't schedule your workout then! Maybe you would do better in the morning.

- Have a routine and location that lets your brain switch to gym rather than gym/cook/watch child/answer emails: your workout time is there for you to workout. If the kids or husband know that 4pm is workout time, I bet they might leave you alone (with some practice) every day at 4pm. If you can, close the door when you workout.



Follow me in Instagram @drrobynny