11/01/2022 08:00 AM Central
Dr. Robyn Croutch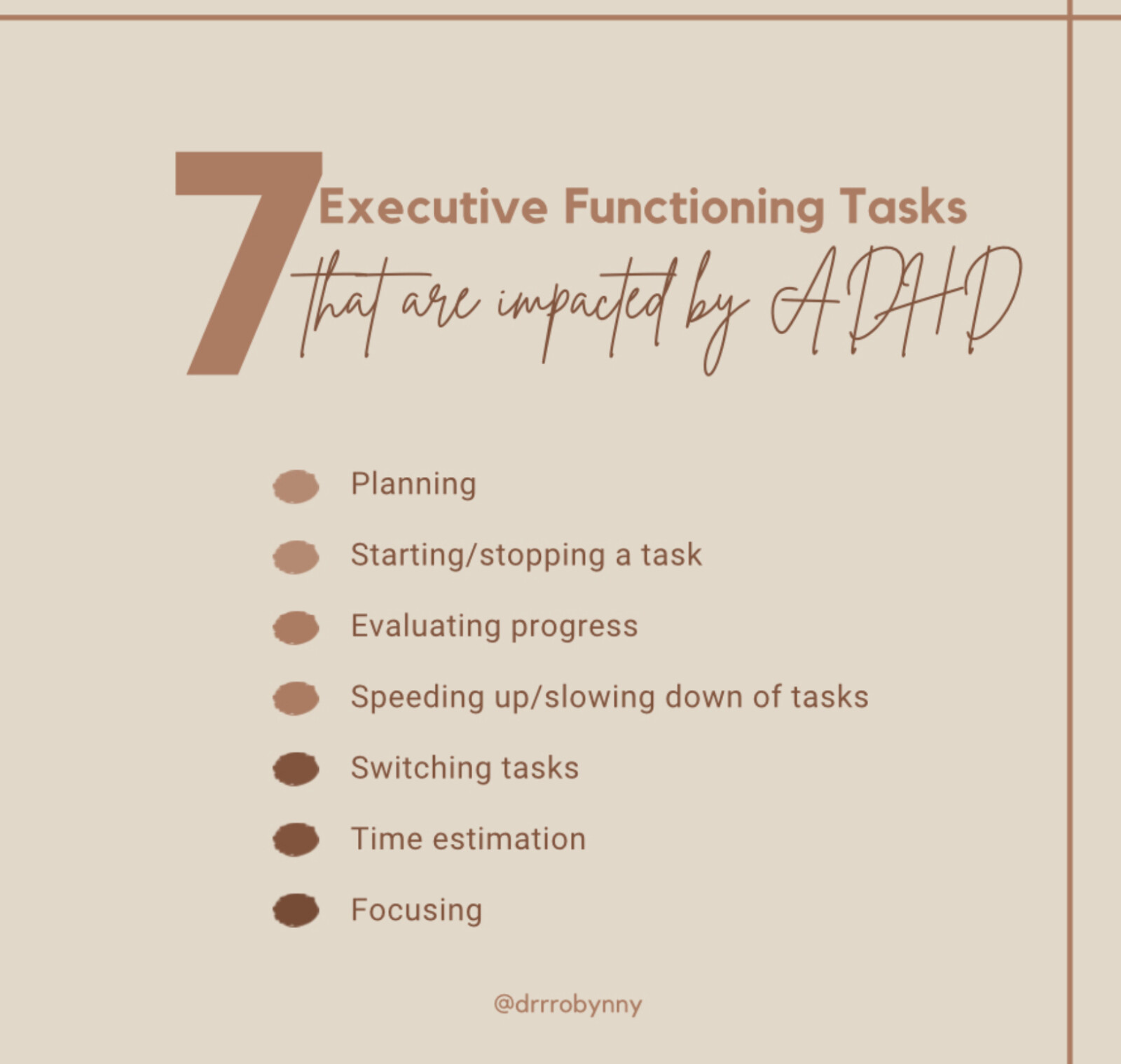 Executive functioning is cognitive processes that are necessary for the control of behavior and monitoring behaviors that facilitate attainment of chosen goals.
Executive functioning tasks are greatly impacted by ADHD.
- planning
- starting/stopping
- evaluating progress
- speeding up/slowing down
- switching tasks
- time estimation
- focusing
Which do you have the most trouble with?
Follow me in Instagram @drrobynny