Jul 20, 2022 02:10 PM Central
Dr. Robyn Croutch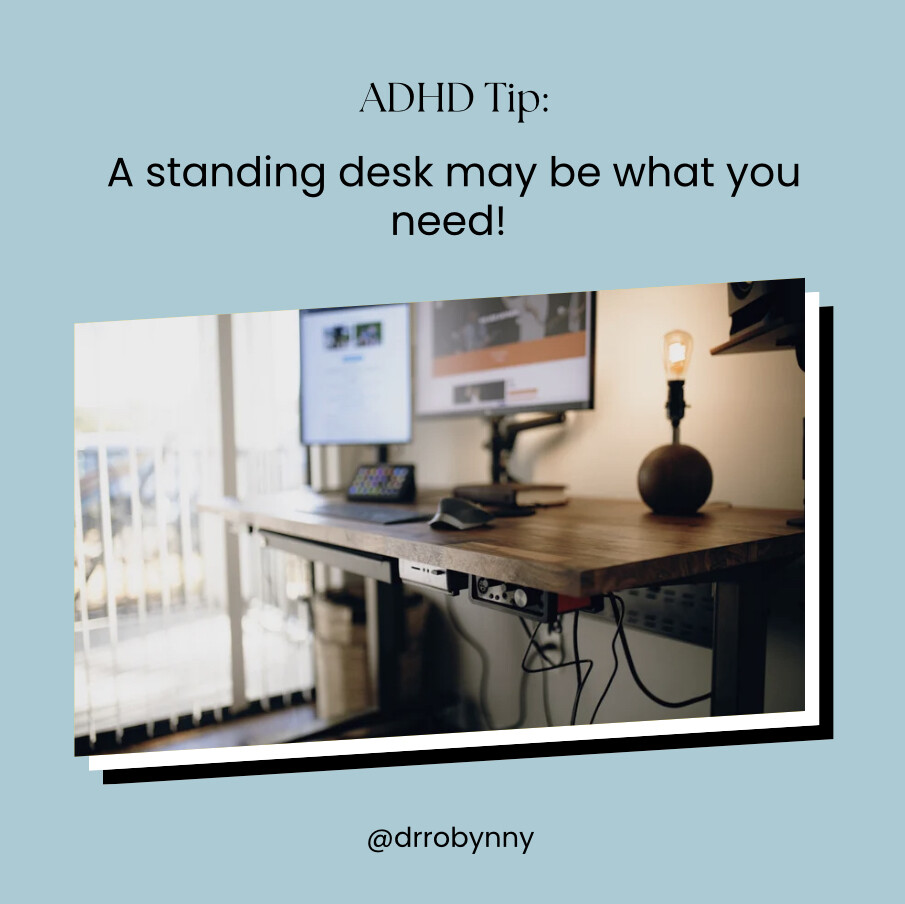 A tip! Utilize a standing desk if you can! If you're like me and many others, I have trouble sitting still. Oof, remember having to do that during school?? We've replaced school with work and I still have trouble sitting still!
A standing desk allows me to move freely, shift around on my feet and stay on track because I'm not focused on my need to move. I am moving!
Do you use a standing desk? Do you enjoy it?
Follow me in Instagram @drrobynny