02/07/2023 07:00 AM Central
Dr. Robyn Croutch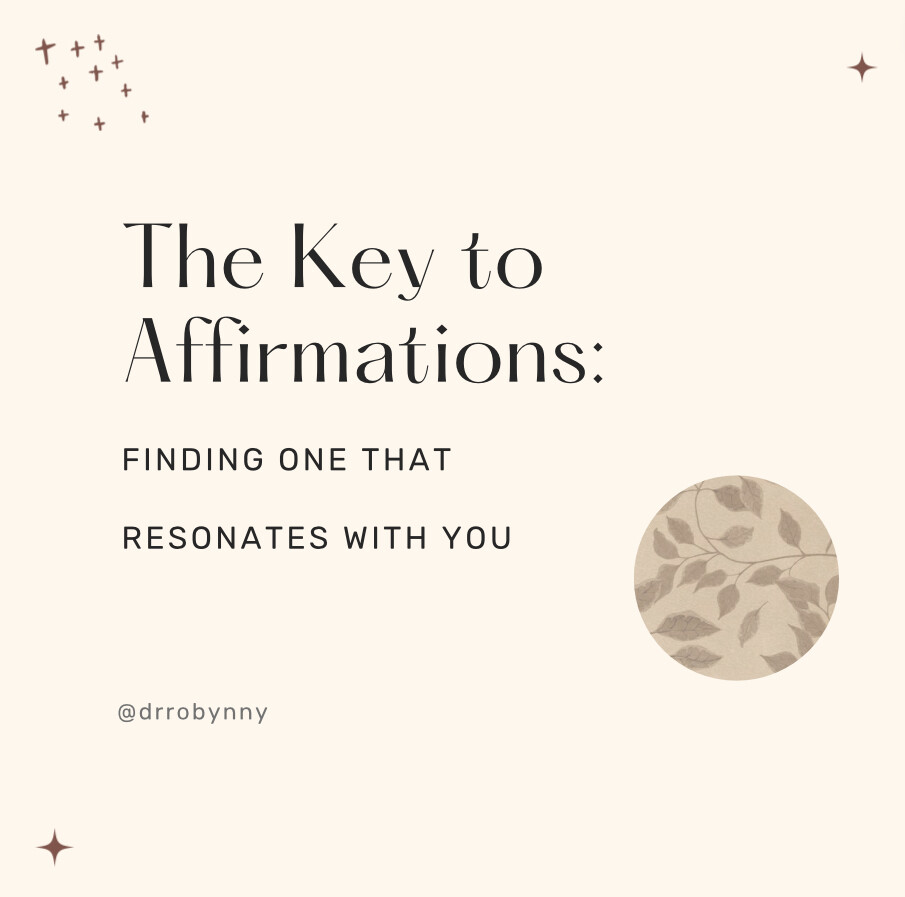 How do you feel about affirmations? Love them or dislike them?
They can be powerful! The key is finding one that resonates with YOU! It is not a one size fits all for affirmations.
Here's a few I've enjoyed recently..
"I release the old habit because I prefer this new habit"
"I am grateful for my success and am happy with myself"
"My attention span is getting stronger with each breath"
Do you have any affirmations that you enjoy?
Follow me in Instagram @drrobynny