01/24/2023 08:00 AM Central
Dr. Robyn Croutch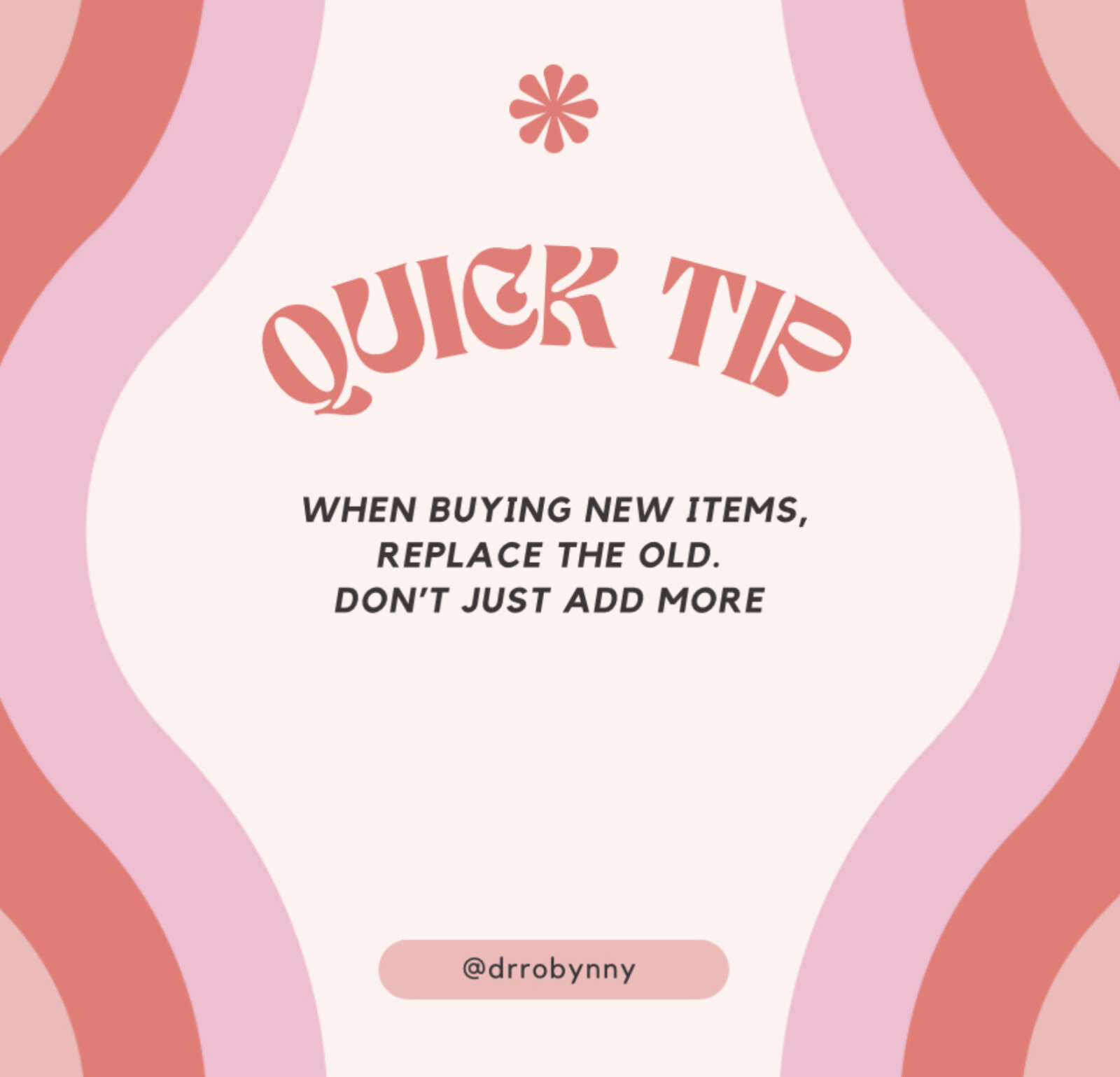 Here's a little tip for keeping control of clutter BEFORE it gets to be clutter.
Replace items, don't add.
I know it can be hard too when we might not want to add to the trash (recycle, donate or sell is a great option for those still good items!) but when we buy something new.. we need to remove something too.
New socks without holes and bye bye holes with socks.
Do you have trouble throwing (or recycle, donate or sell) items away?
Follow me in Instagram @drrobynny