Oct 6, 2022 01:36 PM Central
Dr. Robyn Croutch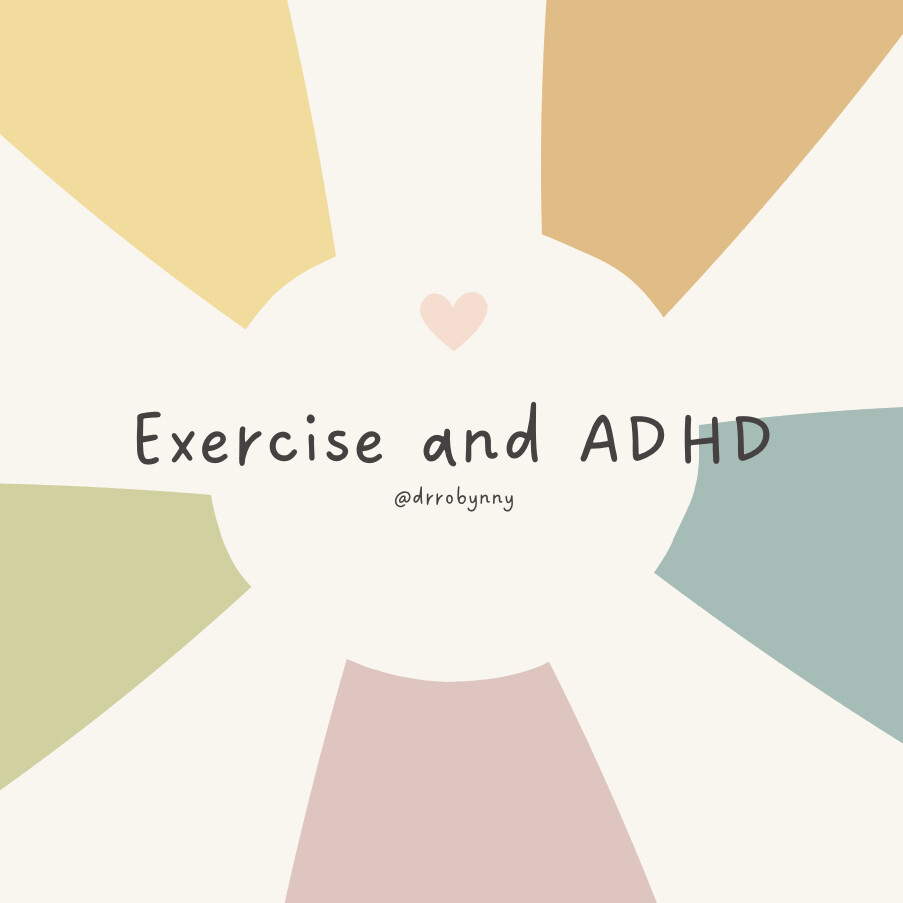 Fun fact: did you know that exercising moderately 3x a week for 30 mins can improve symptoms related to ADHD by as much as 40%?
Here is a great article with 6 tips to starting and MAINTAINING an exercise program. Because we know it's the maintaining part that is tricky!
https://www.additudemag.com/exercise-fitness-tips-adult-adhd/
Which tip did you like the best?
Follow me in Instagram @drrobynny