06/27/2023 07:00 AM Central
Dr. Robyn Croutch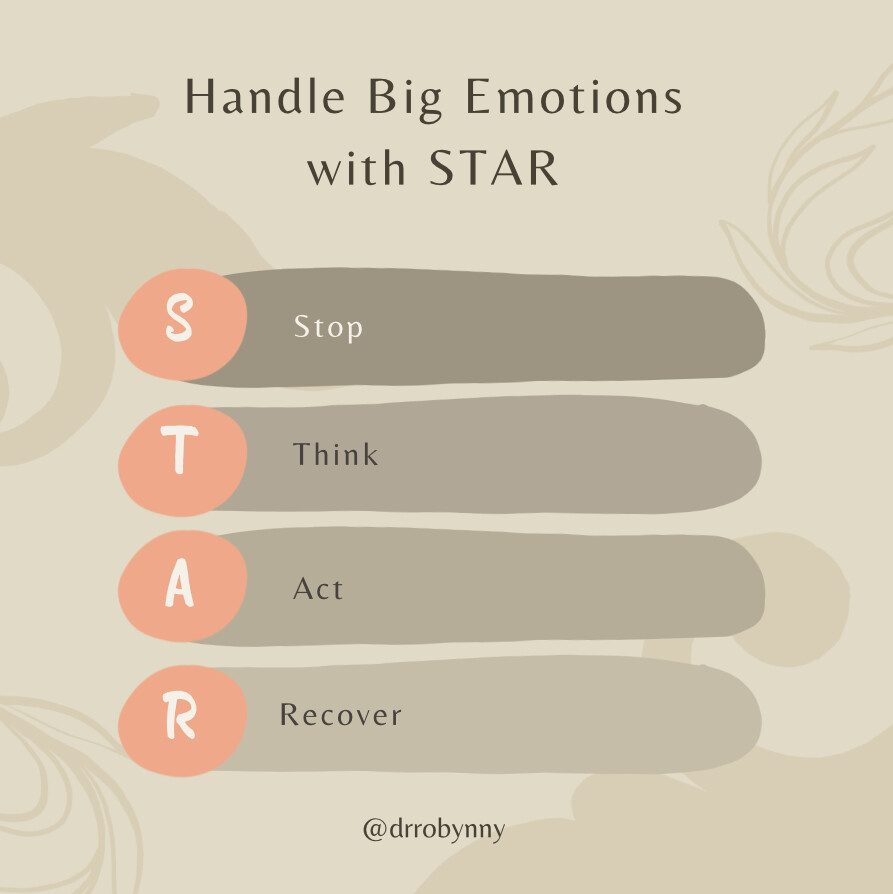 How do you handle 'big' emotions and feelings?
Run away? I know I have!
Next time, think STAR.
Stop. Think. Act. Recover.
Stop and name that emotion, think about what it means for you, act in whichever way you feel is best, recover by releasing the emotion.
You are a STAR at handling big feelings.
Follow me in Instagram @drrobynny