01/10/2023 08:00 AM Central
Dr. Robyn Croutch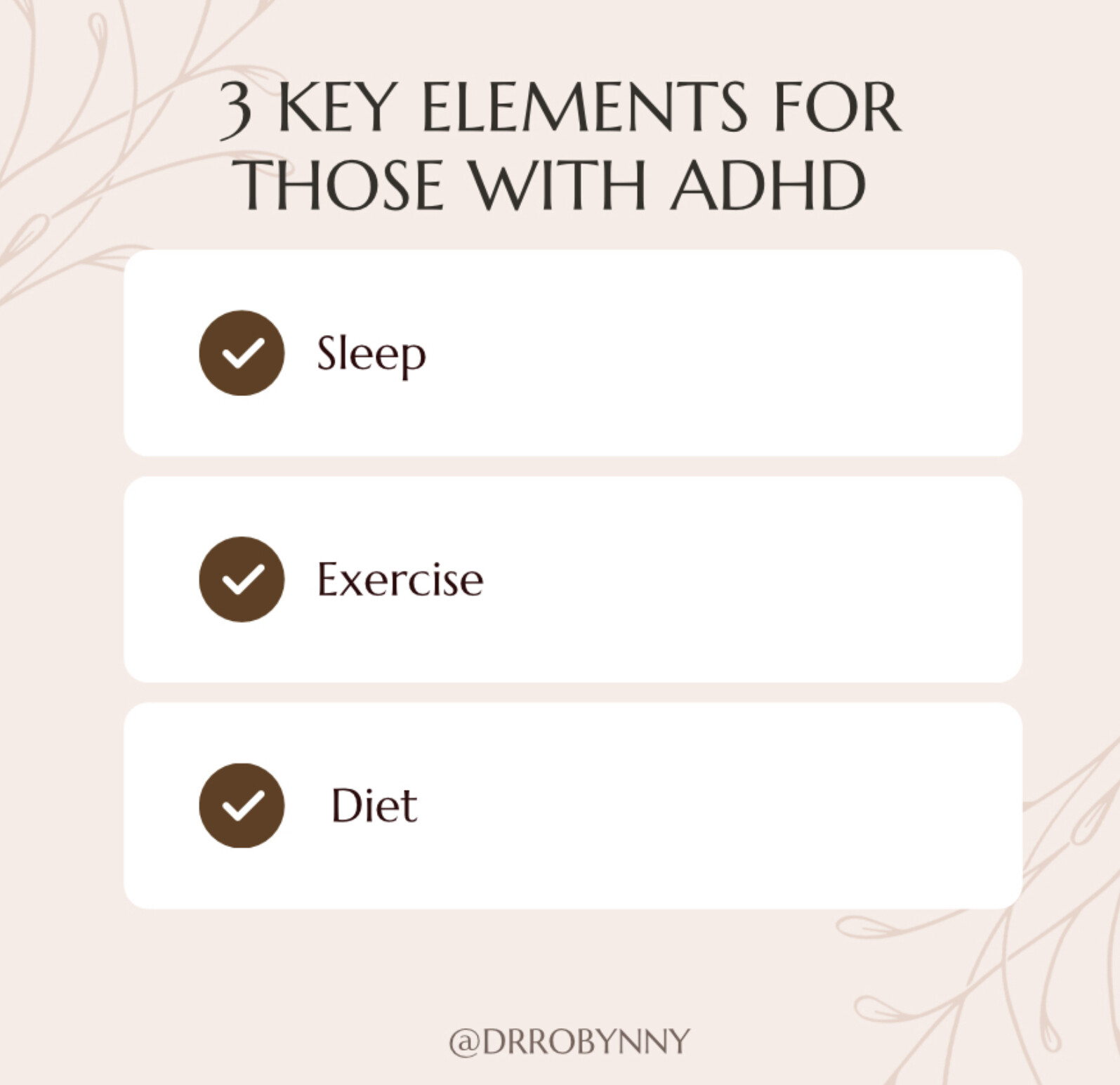 Managing your ADHD can come down to these 3 big blocks: sleep, exercise, diet.
- impaired sleep can lead to decreased alertness, regulation of the brain and increased hyperactivity to name some side effects
- exercise improves memory and mood, enhance learning and can promote dopamine release. It's essential for ADHD
- a diet full of sugar and food dyes while lacking in protein can lead to an exacerbation of ADHD symptoms
Which of these 3 do you find you struggle with the most?
Follow me in Instagram @drrobynny