Aug 16, 2021 02:27 PM Central
Dr. Robyn Croutch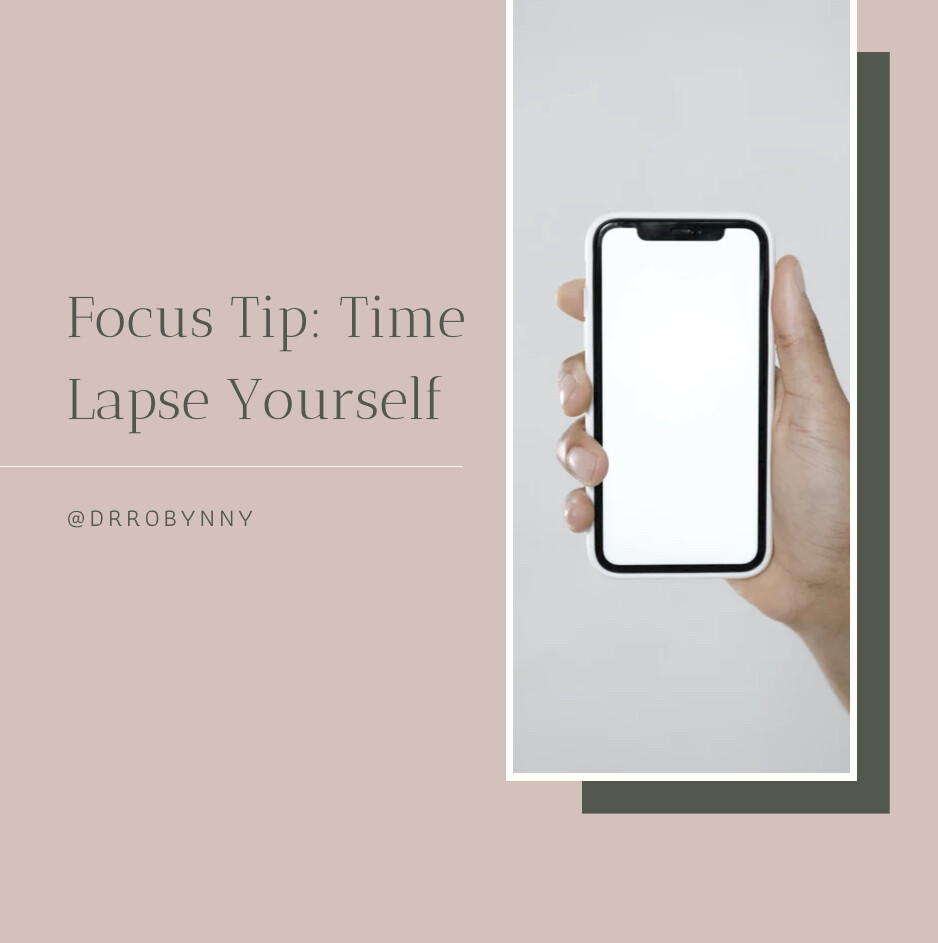 Focus tip of the week!
If you have trouble with checking your phone while you are trying to do something, set your phone to do a time lapse video of you doing your to do item. By doing this, you can't check your phone, you won't be alerted to any notifications if they come in and you'll be able to see your hard work when you are done!
I saw this tip recently on social media, I gave it a try and couldn't believe it actually worked!
Try it out and let me know if it worked out for you!
Follow me in Instagram @drrobynny