Nov 10, 2021 07:21 PM Central
Dr. Robyn Croutch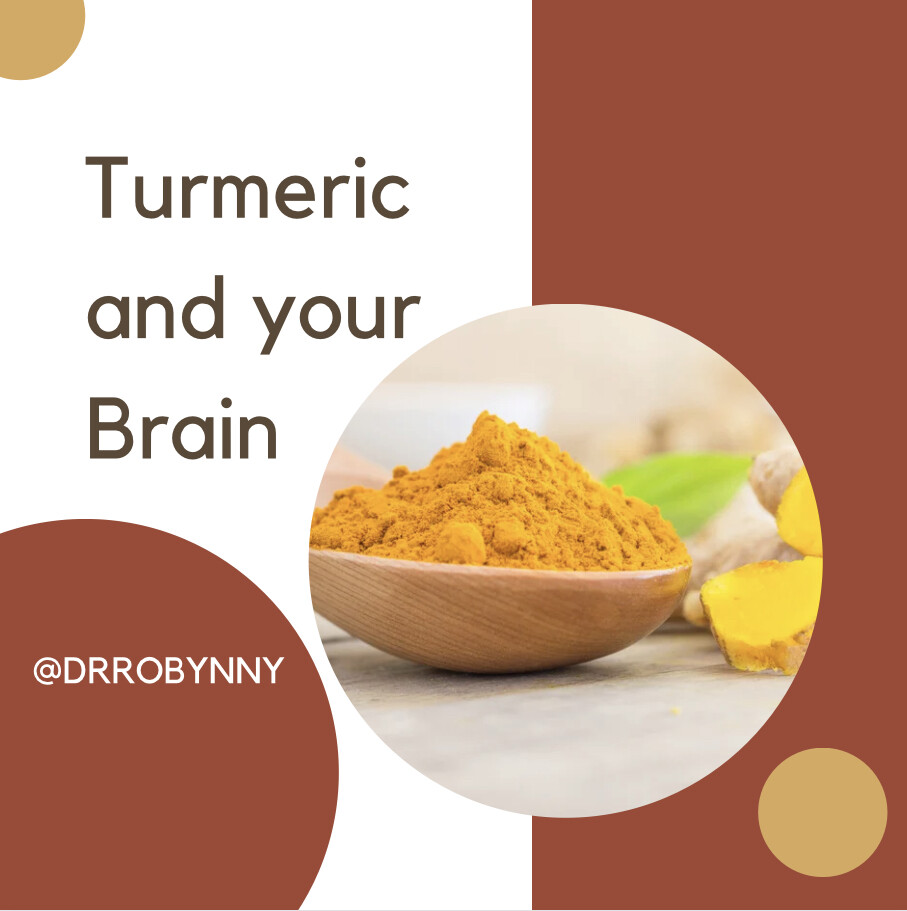 Did you know some spices can help brain health?? I bet you might have this one in your pantry or spice drawer already.

Turmeric! When I think of turmeric, I think yellow and typically used in curries. It's way more than that though. It contains a compound called curcumin which has both antioxidant and anti inflammatory properties.

A review from 2010 suggests that turmeric may help starve off Alzheimer's by removing beta-amyloid (this is a protein fragment). The build up of this has been seen in Alzheimer patients.

Turmeric may also prevent nerve cells from breaking down.

How to use turmeric? The easiest would be in curry powder. I enjoy a turmeric latte from time to time too. It's simple and I'll post the recipe!

https://simpleveganblog.com/turmeric-latte/#tasty-recipes-9431

My two favorite turmeric products are from Young Living. Golden Turmeric and Agilease. Happy to get you the details from them if you are interested in trying them out!
Follow me in Instagram @drrobynny