Jul 20, 2022 02:09 PM Central
Dr. Robyn Croutch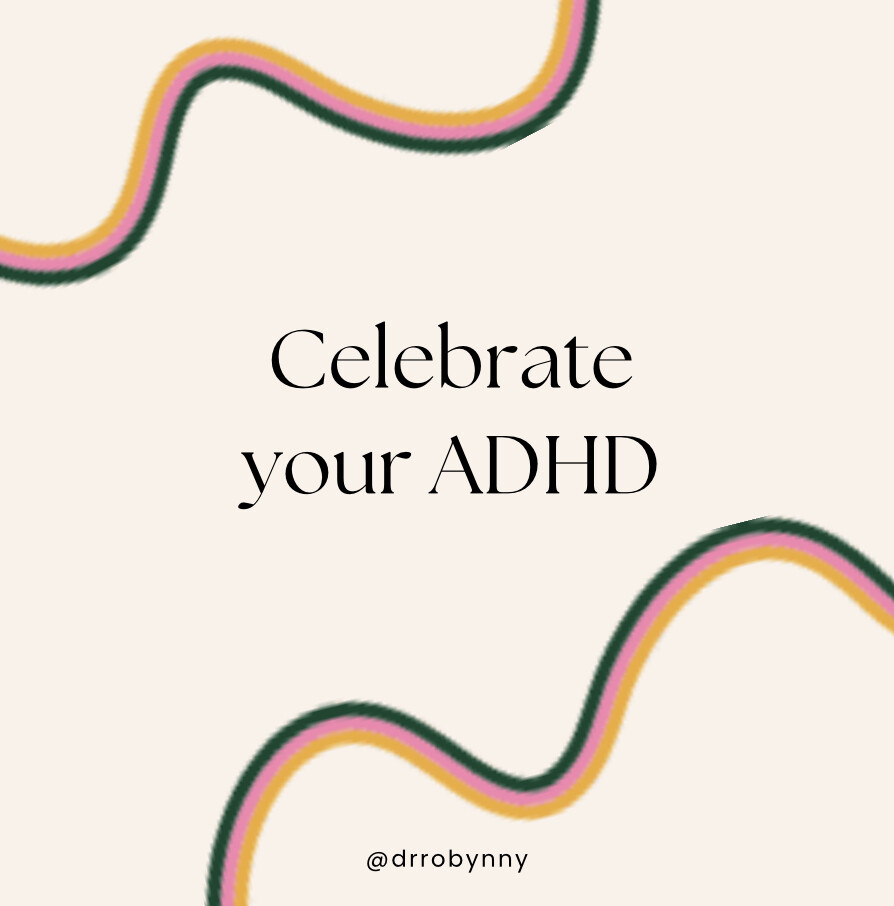 Let's celebrate our ADHD today. It seems like sometimes it drags us down but there are also benefits to it!
You tend to be highly creative.
You tend to think outside the box and have unique solutions to problems. You tend to find joy in small pleasures of life.
You tend to be caring and empathetic.
You are you and there is no one better at doing that job.
What's your favorite thing about your ADHD?
Follow me in Instagram @drrobynny