Jul 20, 2022 02:09 PM Central
Dr. Robyn Croutch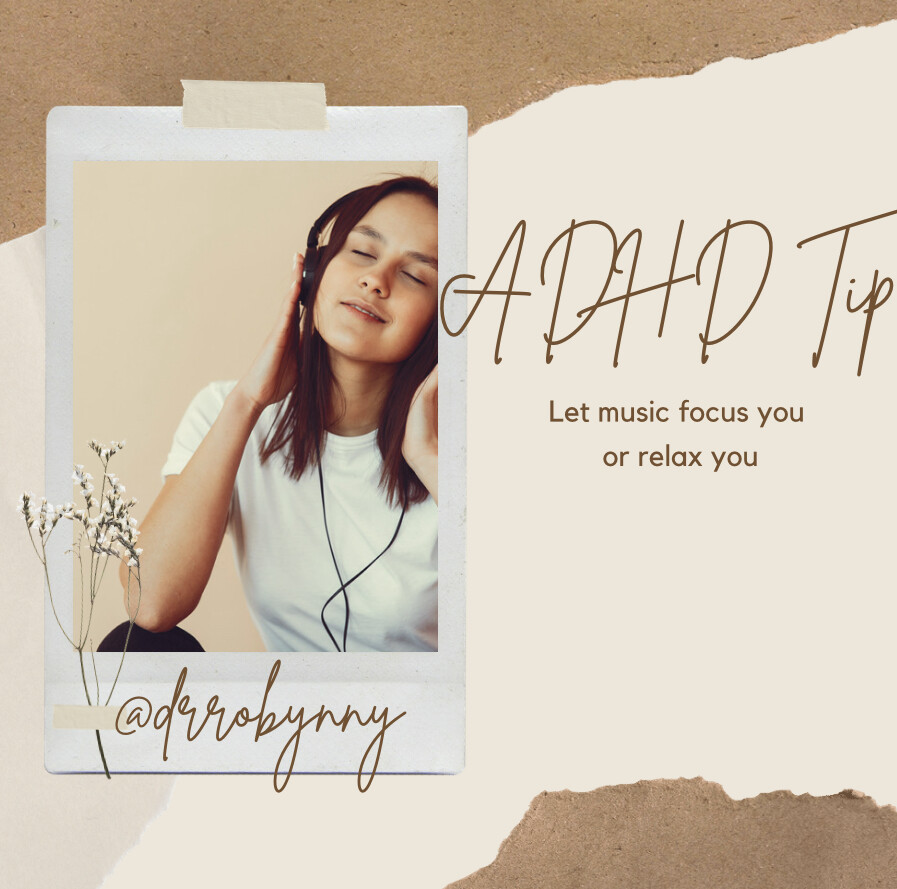 Let music focus you or let you relax. Do you ever listen to a song while trying to focus but you end up just singing along instead?? Pick those karaoke type songs for when your brain needs a little relaxation. Choose songs without lyrics for times you need a little background noise but need to stay focused too.
Anyone have any song suggestions that they like to listen to for focus time??
Follow me in Instagram @drrobynny