11/22/2022 07:00 AM Central
Dr. Robyn Croutch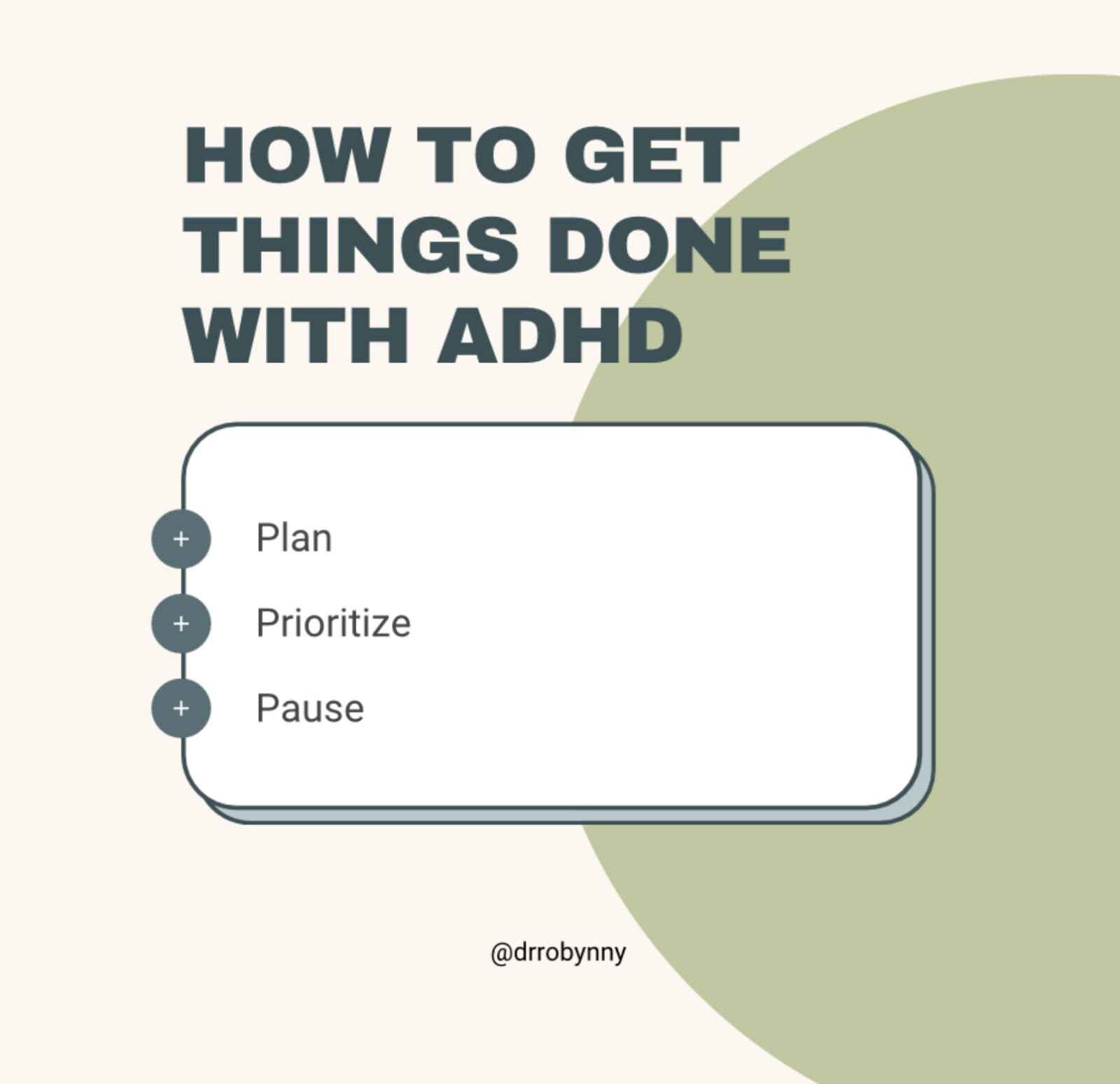 The 3Ps to get things done! Plan, prioritize, pause.
Plan: plan what needs to be done, write it down, analyze each task about how long it will take and how urgently it needs to get done
Prioritize: look at your tasks and start with ones that need to be done now, reorganize tasks of ones that can be postponed then make alarms to remind you to start/finish each task
Pause: don't forget to plan breaks! Recovery for the mind and body is important to maintain balance
What do you think about the 3Ps?
Follow me in Instagram @drrobynny