02/14/2023 07:00 AM Central
Dr. Robyn Croutch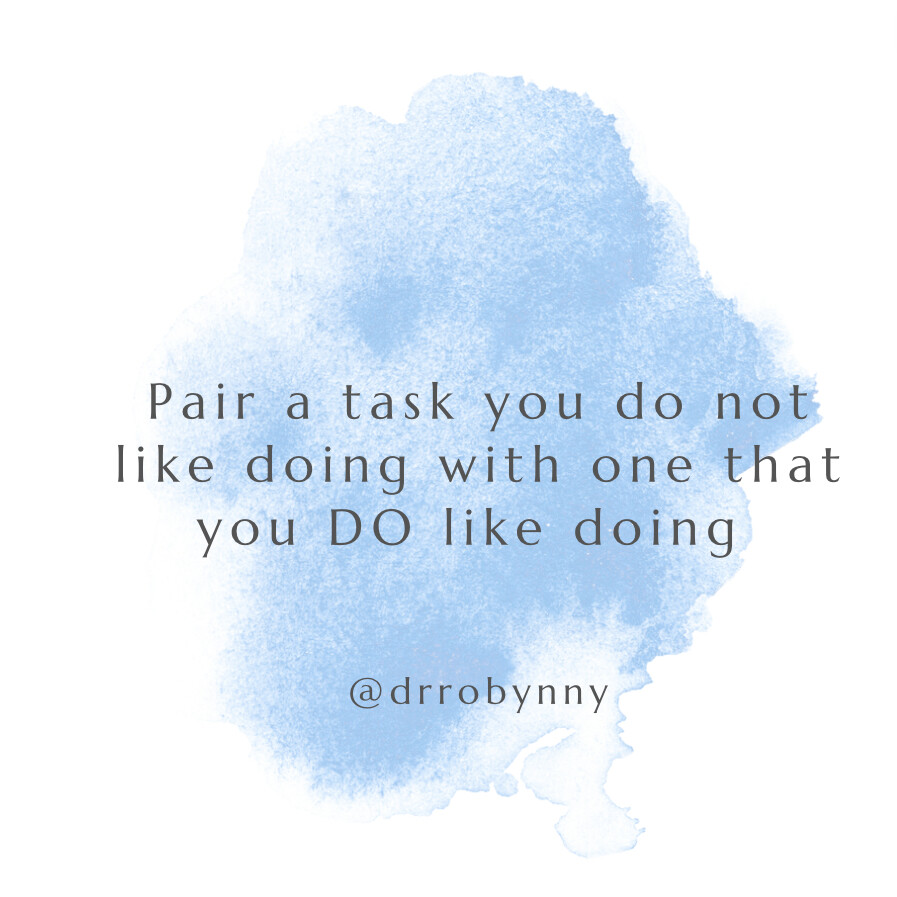 Here's a tip I hope you enjoy! Pair a task that you don't like doing with a task that you DO like doing!
- Wash dishes while listening to music
- Exercise while watching a show
- Fold laundry while listening to an audiobook
Do you think this would help you with those tasks you dread?
Follow me in Instagram @drrobynny