02/28/2023 07:00 AM Central
Dr. Robyn Croutch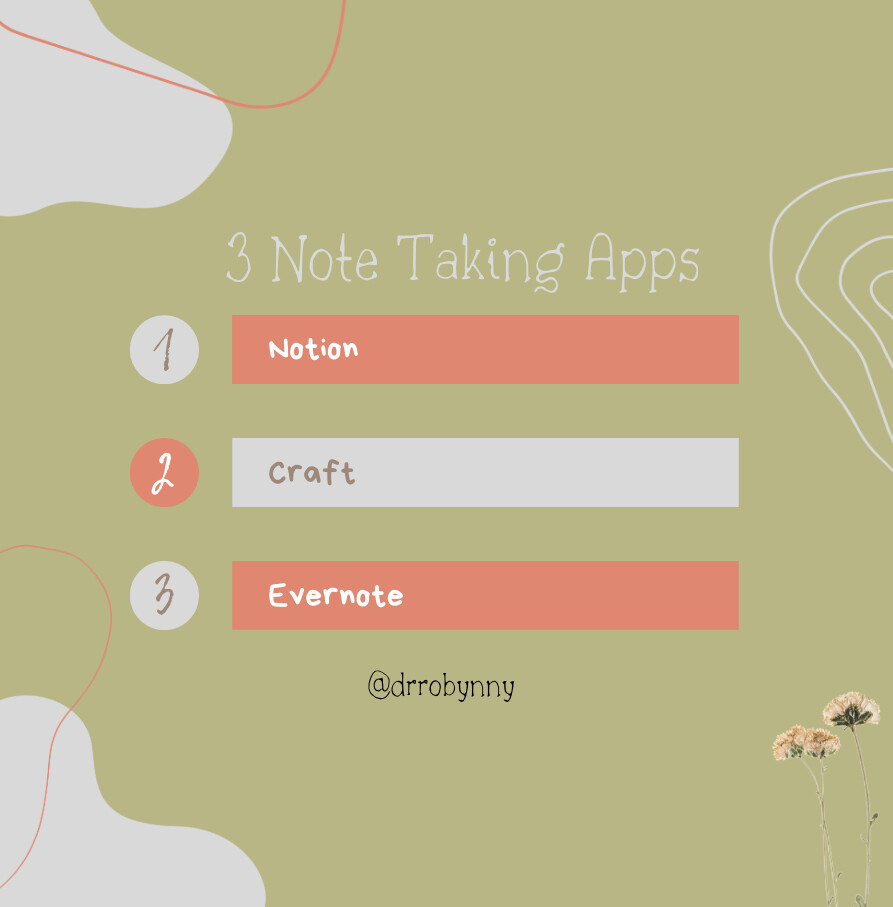 Today's topic is a bit niche down as its about note taking apps! We don't often discuss different apps but they can be SO useful!
Note taking apps allow you to store all notes and information digitally, use device just like you would using pen and paper, add multimedia and share notes with other people too!
The top 3 most recommended are: Notion, Craft and Evernote.
If this is something you might be interested in, take a look at each, try them each out and find which works best for you. If none of them, don't be discouraged! It sometimes takes trial and error to find what works best for us.
Do you use a note taking app?
I use Evernote!
Follow me in Instagram @drrobynny