03/28/2023 07:00 AM Central
Dr. Robyn Croutch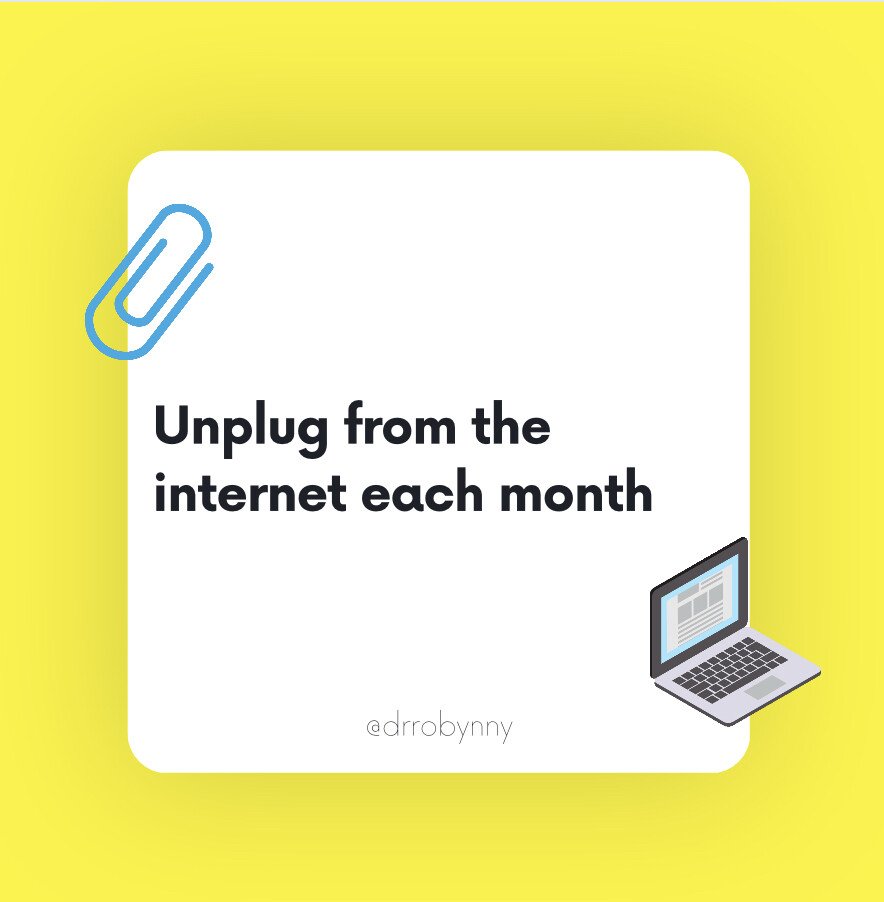 The internet is such a double edge sword. It helps us stay connected to family and friends near and far but sometimes it overwhelms us. And we need a break.
Today's tip is to unplug totally one day a month. Feel free to start with one day then increase to 2, maybe every Sunday.
The break from it can be just what we need to feel refreshed and ready.
It'll be hard! But I know you can do it.
Do you struggle with unplugging from the internet?
Follow me in Instagram @drrobynny