05/30/2023 07:00 AM Central
Dr. Robyn Croutch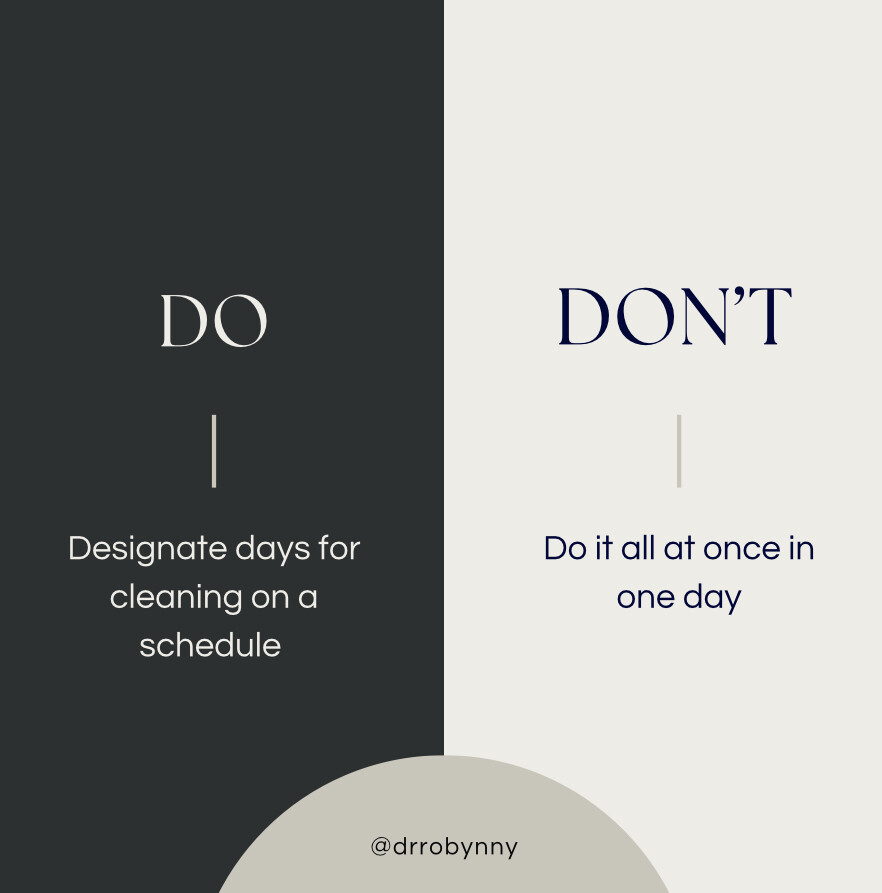 Do you have trouble staying on top of chores?
Designate a day of the week for those recurring ones.
Laundry on Sunday, Meal plan on Fridays, Clean the family room on Tuesday, etc!
This helps the mental load of decision making too. No thinking of what needs to be done on Sunday, you know its laundry day!
Do you designate days for anything?
Follow me in Instagram @drrobynny