06/06/2023 07:00 AM Central
Dr. Robyn Croutch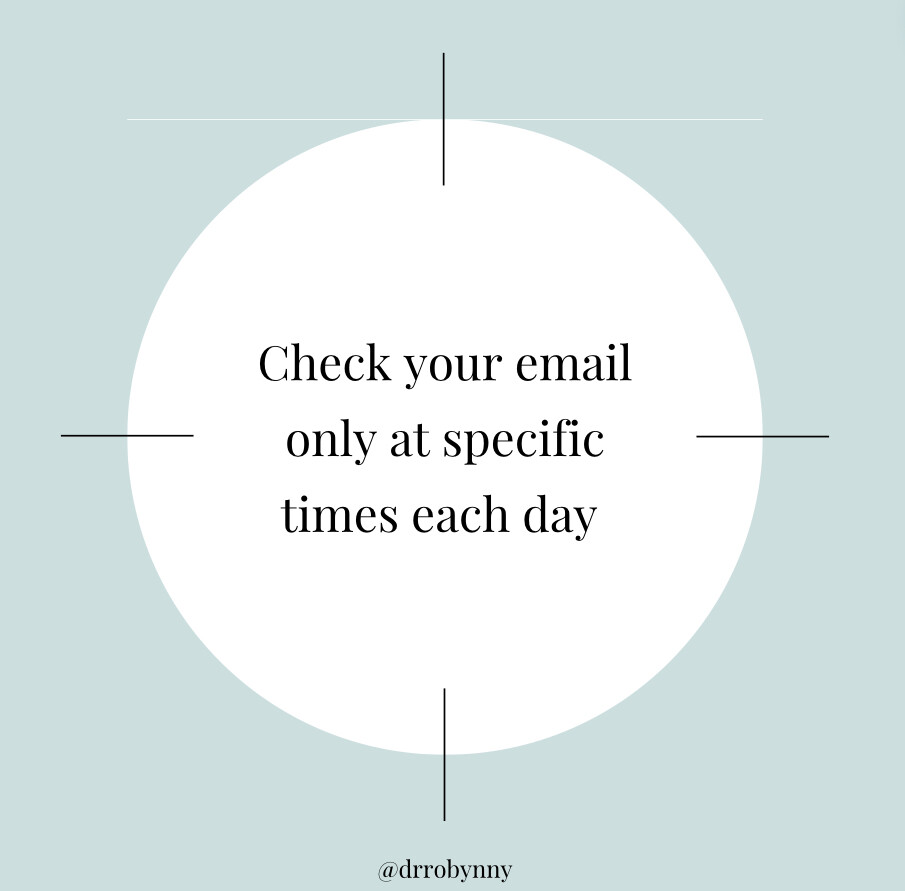 Emails can be overwhelming. *ping* *ping* *ping*
Then each time you open the email, you get distracted by it, then by something else, then something else. You know!
Check your email at designated times of the day and make it 3 times max. Even though each email SEEMS urgent, I bet you can say most are truly not when you really look at them. Let your boss, or whoever might email you truly urgent items, to let you know some other way or tell them what time you check your email.
Do you get lost in rabbit holes when you try to just check your email?
Follow me in Instagram @drrobynny