Aug 16, 2021 02:12 PM Central
Dr. Robyn Croutch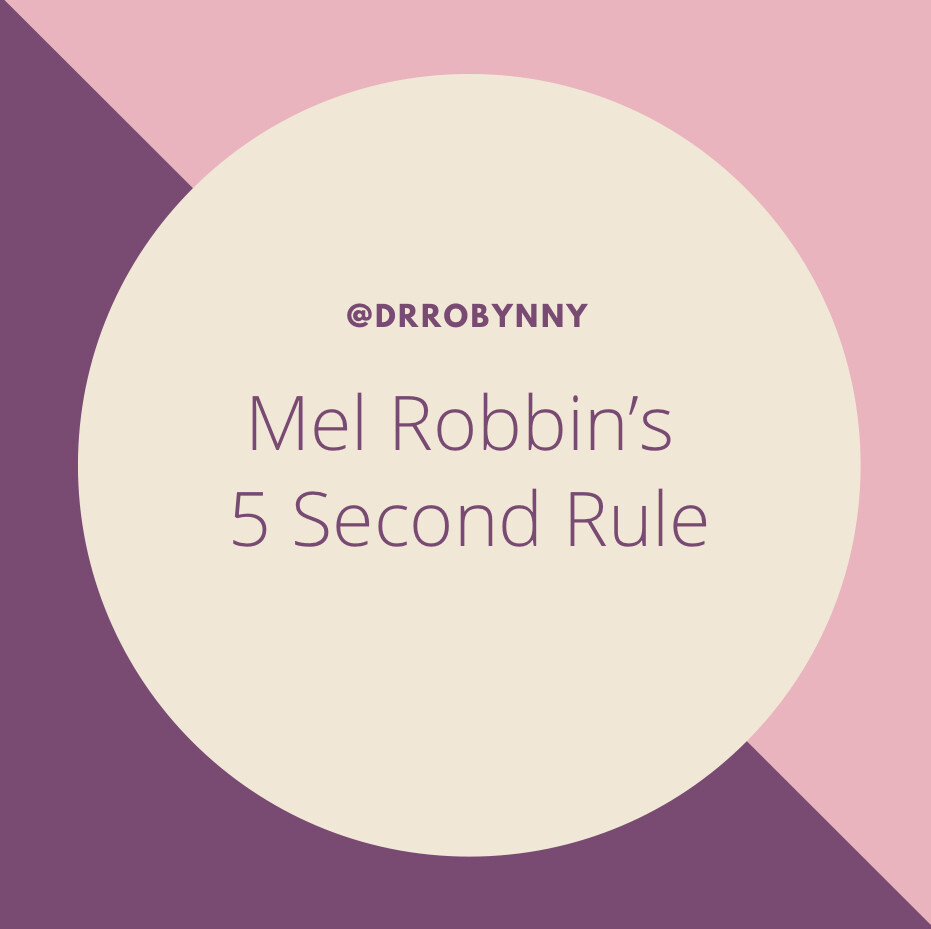 If you haven't heard of Mel Robbins' 5 Second Rule, I wanted to share it with you today.
Our brains - as amazing as they are - can sometimes be the obstacle standing in our way of reaching our goals... whatever the goals may be.
That is why implementing the 5 Second Rule in our lives may be exactly what we need when we are aiming to make a change or reaching for a goal.
Check out the 5 Second Rule by clicking the link below. Then, I'd love to hear your thoughts on it!
Follow me in Instagram @drrobynny