Jul 29, 2022 03:52 PM Central
Dr. Robyn Croutch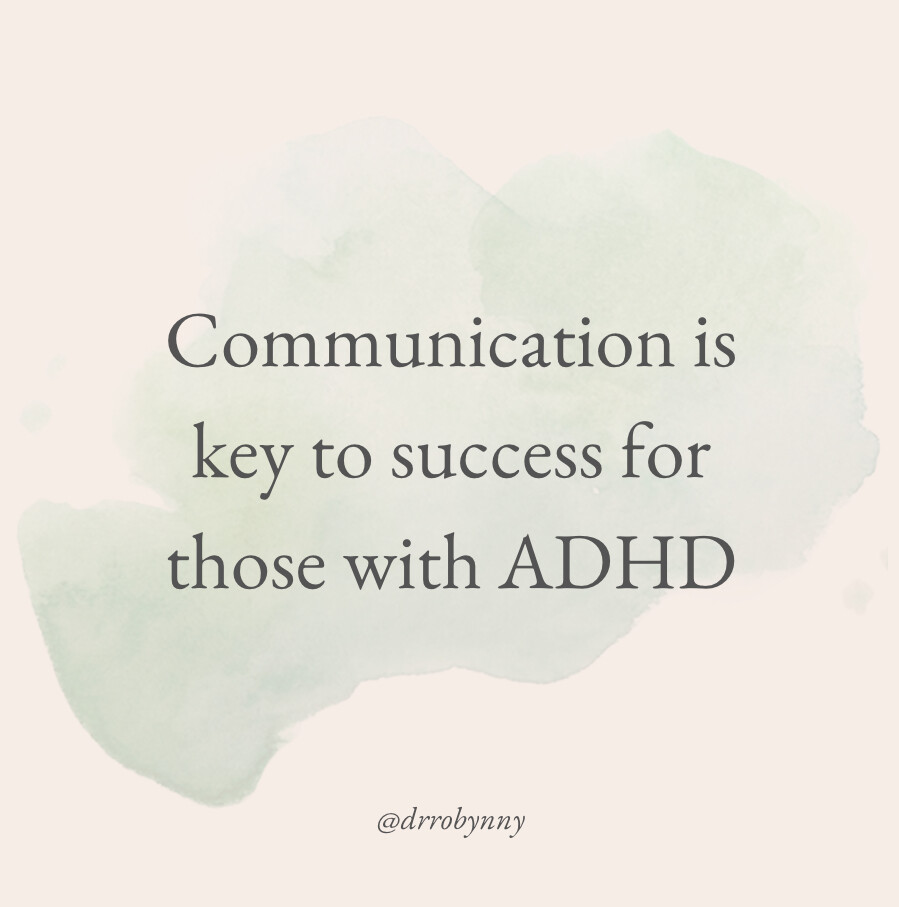 I've said before and I'll say it again (and again I'm sure!) that communication is a key to success for those of us with ADHD.
But HOW?!
Some quick tips:
- You don't need to express every thought, feeling immediately. Take the time to stop and ask yourself if it is critical that this needs to be said at this moment
- If you are one to have a flurry of words, remind the person you're speaking with that you know this to be an issue and to be patient. Then regroup and try again
- When you notice you are changing subjects rapidly, enlist other's to help you stay on track. Admit that you've done it again, then return to the original topic until it is finished
- A challenge is tuning other's out so repeatedly ask yourself "am I listening?" Then, listen!
- The blame game is never one that anyone wins at, if you find yourself playing then take a step back and break from the conversation. You can revisit later.
- It is most frustrating when during a convo, you've forgotten everything you wanted to discuss, all your thoughts, all your feelings. Before an important convo, write it down so you can have a 'script' '
Which of these do you find you have the most trouble with?
Follow me in Instagram @drrobynny